Local illustrator Nicola Colton has been celebrating the individuality and creative spirit of the Bristol populous with a series of eye-catching portraits
An Irish illustrator with a playful, colourful style full of whimsy, warmth and humour, Nicola Colton has lived in Bristol for two years now. Particularly passionate about children's illustration, her picture book A Dublin Fairytale was nominated for the 2015 Irish Children's Book of the Year Award, while Zim Zam Zoom! – a poetry book she illustrated – has been longlisted  for the UKLA Book Awards 2017.
But more recently, it's been the population of her new home city that has provided the inspiration for a new illustration series. "I wanted to capture the individuality I see in Bristol everyday by drawing passersby," says Nicola.
"One thing that really struck me when I moved here is that Bristolians have a really strong individual and unique sense of style – I think it's very representative of the creative spirit of the city and its diverse cultural influences. People seem to really express their personality through their clothes.
"I regularly go to a coffee shop in Stokes Croft and sit in the window, quickly sketching those who catch my eye as they walk past. Working on this project has helped me feel more connected to this wonderful city and the people who make it special – with all the doom and gloom in the news that can only be a good thing."
We picked out a few of our favourites – give us a shout on Twitter, Instagram or Facebook if you think you've spotted yourself and tag us in the picture!
Dapper Dan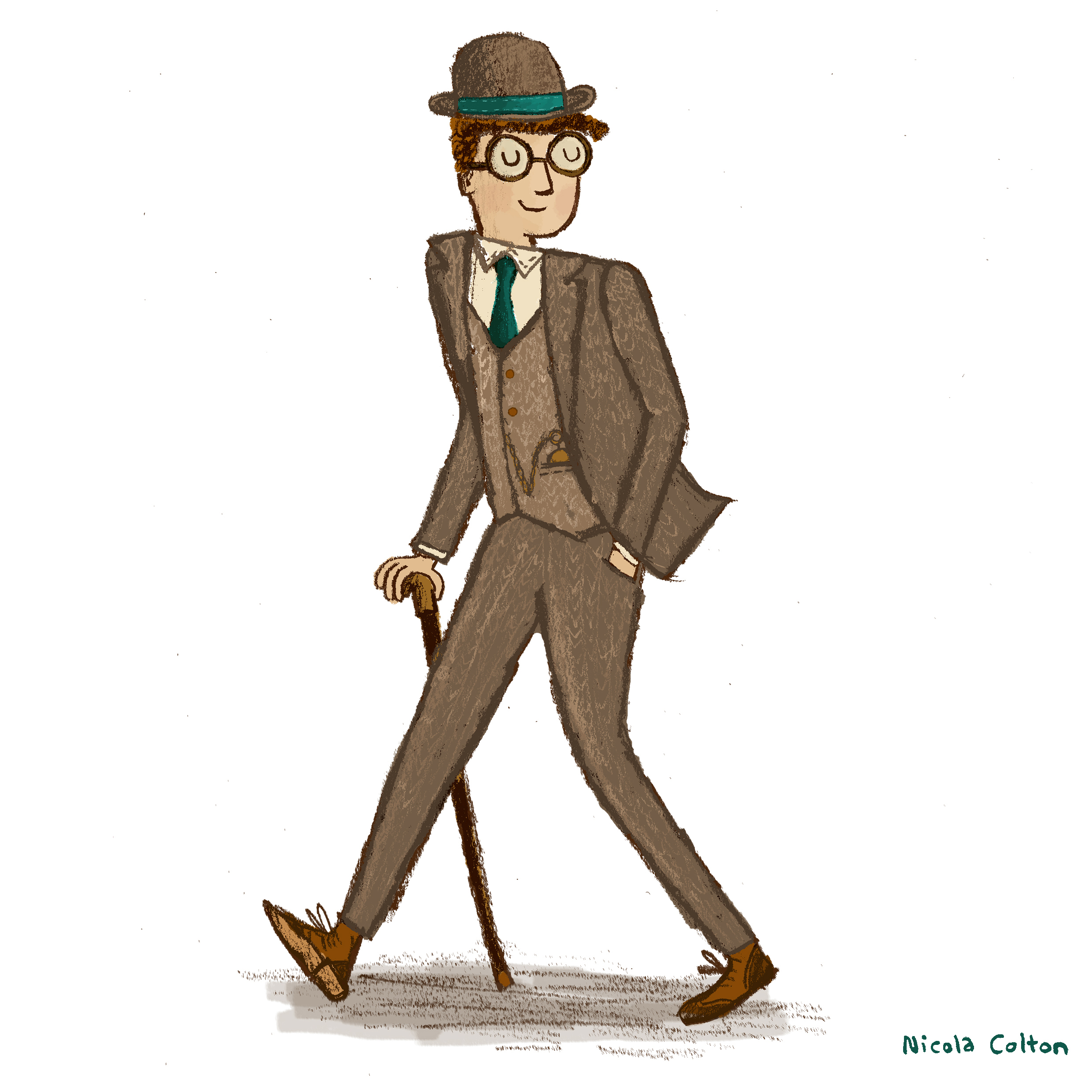 Find out more about Nicola at nicolacolton.com, or view the full People of Bristol series here