27sepAll Day17octNic Dartnell Paintingsat Cass Art, Park StreetSelect category:Art & Exhibitions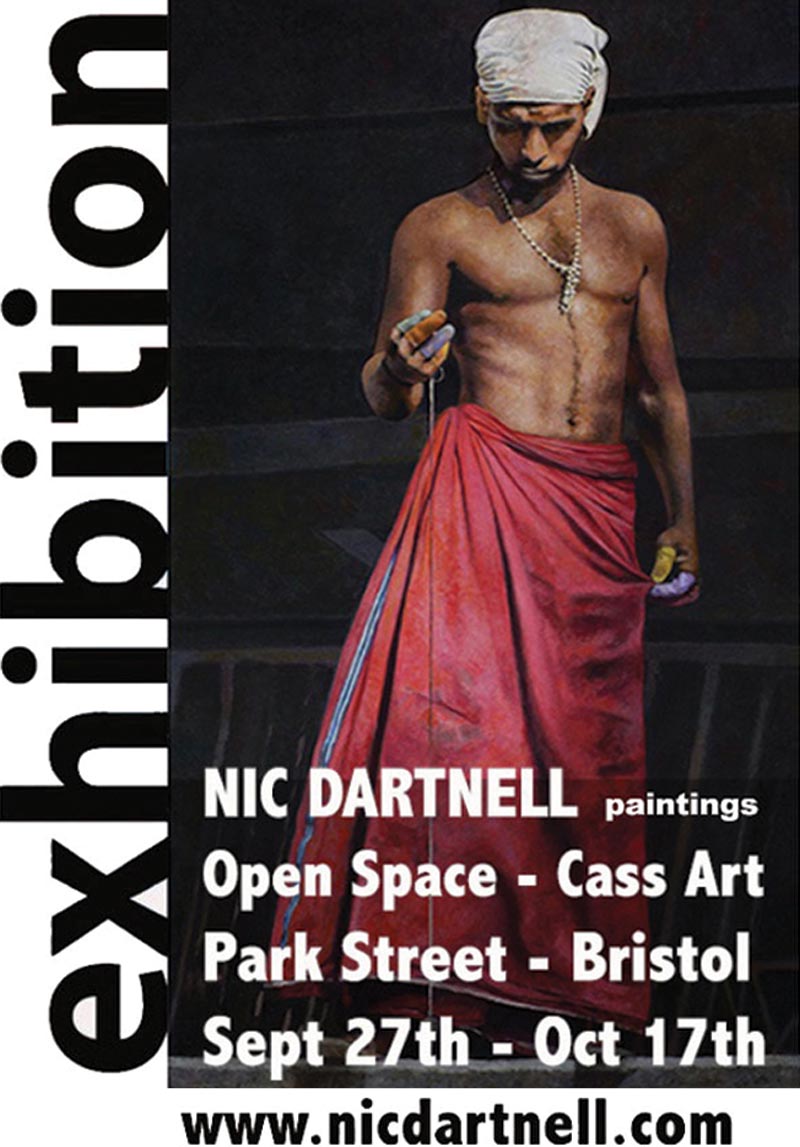 Event Details

Nic Dartnell is a Bristol-based artist who used to live and work in London. He exhibited at Cass Art in 2019 and in the same year won the People's Choice award at the Mall Gallery/Federation of British Oil Painters (ROI) in London. Many of Nic's most recent paintings are based on images collected while living in India from 2016 to 2017. In the 1980s, Nic did an in-depth academic study of Navajo sand painting and put on exhibitions on that theme in Essen and in Bristol. Most of his personal paintings are of people from various cultural backgrounds and, since 2000, his work has mainly focused on images from Notting Hill Carnival and Kerala in Southern India. Since there is no gallery commission at Cass Art, Nic is able to offer his paintings at significantly lower prices than those he sells at major London galleries or to corporate buyers. See all his paintings on his website.

Visit the website below for more details.
Date

September 27 (Monday) - October 17 (Sunday)
Location

Cass Art

43-45 Park St, Bristol BS1 5NL