English National Ballet returns to Bristol Hippodrome from 26–28 October with Akram Khan's Giselle, the revolutionary production that reimagines one of the greatest ballets of all times
Akram Khan's bold version of Giselle is back at the Bristol Hippodrome this autumn after its inaugural tour in 2016. Considered a 21st-century masterpiece (The Mail On Sunday), the critically acclaimed production continues to receive standing ovations across the globe and to mesmerise audience members with its contemporary approach to the iconic love story.

This reinterpretation of Giselle explores new frontiers in the art form, and remains relevant seven years after its creation, becoming a ballet for today's world. When English National Ballet invited Khan to create a full-length ballet, he revisited the story of Giselle through a contemporary lens. Inspired by the haunting tale of love, betrayal, revenge and forgiveness, this new version adds another layer to the narrative: a tragic story of social inequality.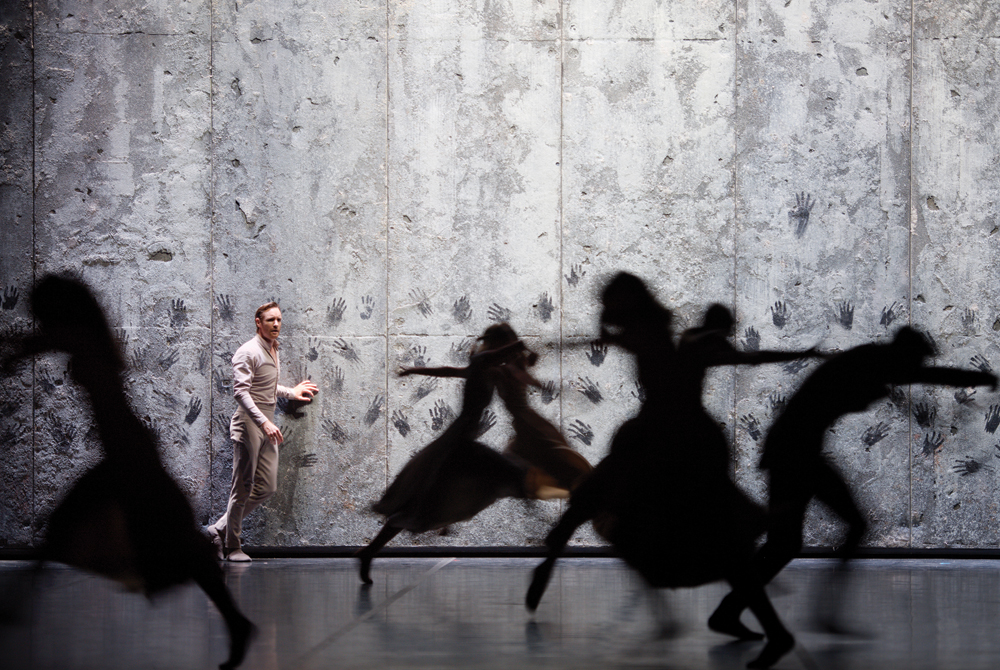 Retelling the classic

As in the 19th-century original, life and death intertwine in Khan's reimagined Giselle. In Act I, Giselle, a former factory worker exiled with her community, seeks entrance to the area where the factory owners live in luxury protected by a giant wall. She is in love with Albrecht, a member of that inaccessible wealthy class. But she is also loved by fellow outcast, Hilarion, unveiling the iconic love triangle of this ballet.

When exposed by Hilarion as an impostor and confronted with the choice between his privileged life or the precarity of the outcasts' existence, Albrecht betrays Giselle by returning to Bathilde, his fiancée. Giselle's tragic fate is sealed amongst these two unequal worlds where Albrecht abandons her for a life of privilege and safety beyond the wall.

Act II takes place in an abandoned factory. Here, the female workers of Act I have laboured – and many have died. Their spirits (the Wilis) haunt this ghost factory, seeking revenge upon those who have harmed them. Giselle joins this world as a newcomer, yet is still attached to the loved ones she left behind. Her quest for reconciliation reconnects her with Albrecht, releasing him from the Wilis' punishments.

Khan's acclaimed storytelling creates a new dimension in Giselle: from the simple love story in the original production, English National Ballet stages a powerful tale about migration, injustice, and separation. For English National Ballet's Lead Principal Erina Takahashi, who will perform the role of Giselle in Bristol, the captivating characters and their dynamic relationships is what keeps the work fresh in every performance: "I don't ever feel like I'm repeating the same steps over and over again. The more we perform, the more I discover something different, emotionally, even when my partner is the same. I'm able to dance more in the moment" (Pointe Magazine).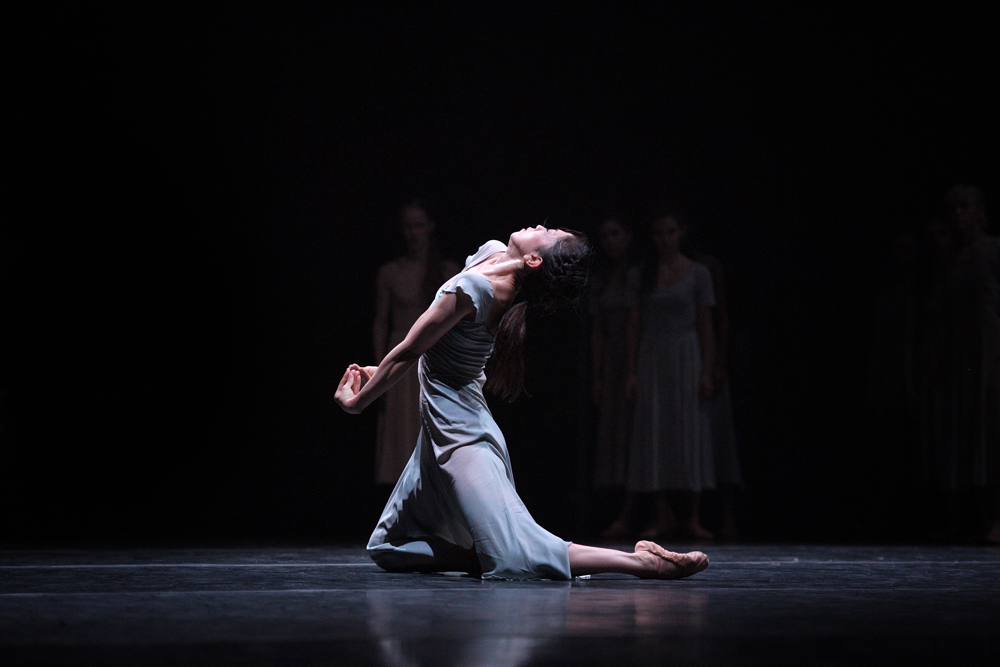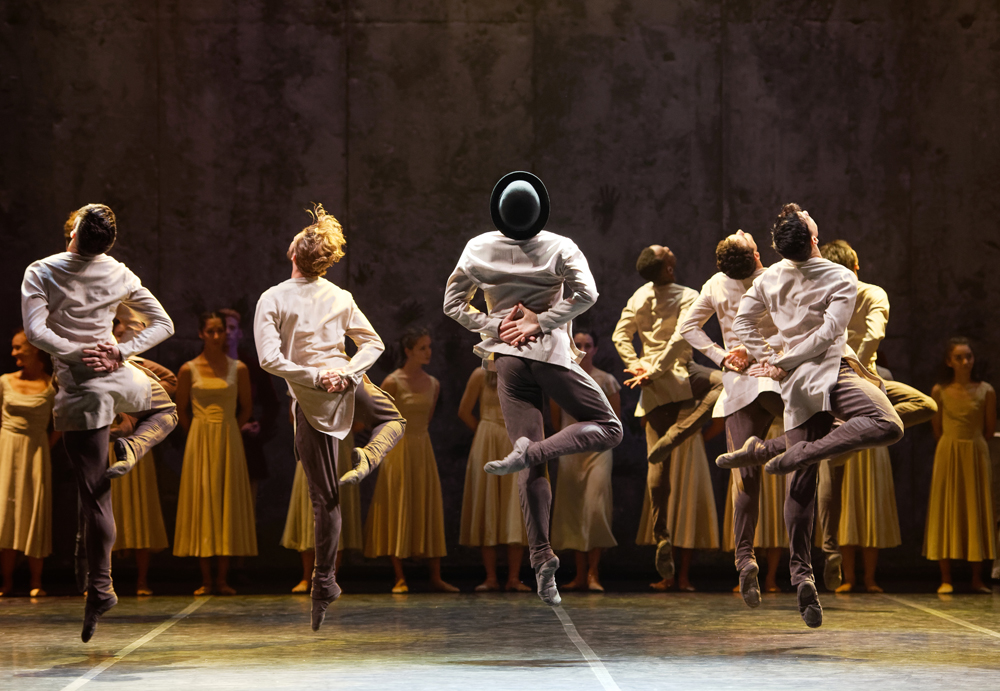 A contemporary ballet

Following the creation and success of Dust, Khan's first work for English National Ballet, the company invited the choreographer to create his first full-length ballet. Merging ballet with his own contemporary technique allowed Khan to create a unique movement language in Giselle.

Born in London into a Bangladeshi family, some of Khan's first experiences of dance were through Bengali folk dance. At seven he started learning kathak – a traditional Indian dance style famous for its complex footwork, gestures and rhythmic patterns. Influenced by his dance roots, Khan further developed his distinctive style while training in contemporary dance.

Alongside the choreography, music is also a key element in Giselle. Italian composer Vicenzo Lamagna created a rich sound design packed with lyrical passages inspired by the original score, static white noise, drumming and humming. The atmosphere on stage is further amplified by the visual and costume design of Academy-Award Winner, Tim Yip.

A worldwide success

Since its premiere in 2016, English National Ballet's Giselle has received standing ovations from thousands of audience members in ten countries and four continents globally. The innovative ballet with captivating movement and a timeless message strongly resonates with many audiences who regard this work as one of their best-ever theatre experiences.

Considered as one of the most acclaimed choreographers of our time, Khan has won mulitple awards, including the Robert Robson Best Dance Production prize at the Manchester Theatre Awards and the South Bank Sky Arts Award for Dance. In 2017, English National Ballet also received an Olivier Award for the production.

Akram Khan's Giselle is at Bristol Hippodrome from 26–28 October. Information and tickets: ballet.org.uk