We are MC Publishing Limited, a small, local independent publishing company that have been producing The Bristol Magazine for over 11 years. We are passionate about producing the highest quality content and on a mission to impress, seduce, and satisfy our readers with our discerning, sometimes quirky, always engaging and much loved publishing style.
[divider]In Print[/divider]
The Bristol Magazine reaches more ABC1 readers than any other monthly magazine in the city; every month 20,000 high-quality glossy copies are distributed to homes and businesses across the city.
Our main aim is to keep readers informed of all the good things going on in the city, previewing events across a diverse cultural mix, from comedy and children's events to art and drama, and reporting on the city's myriad of festivals. Every month our upbeat, intelligent writing covers a variety of interests including books, interiors, gardening, travel, health and beauty, fashion and style, food and drink and walks. We also have the biggest, glossiest selection of homes for sale of any publication in the area.
We're an independent publication too, since our launch in 2004 we have built up a loyal following and are widely regarded as the city's finest place for advertisers to reach a highly targeted and attractive audience.
To find out more about what we do and where we deliver then please take a look at our Media Pack (below).
[divider]Online[/divider]
Our site covers everything good that's going on in our city all in one place. As well as giving you all The Bristol Magazine's regular monthly features, thebristolmag.co.uk is capable of delivering up-to-date news on a daily basis.
The great thing is, that because of our broad knowledge of our city, and a vast and well established network of clients and contacts – all providing us with a pick of the best information and goings on – our growing social and online audience can access engaging, savvy content at any time, wherever they are.
And, for those who live outside our delivery areas, or do not get to pick up The Bristol Magazine, the current edition is always online for readers to flick through.
[divider]Social Media[/divider]

Our social media account on Twitter has reached over 18,000 followers, and offers all the latest Bristol news, articles, exclusive events and competitions.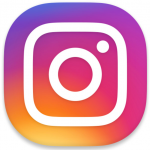 Follow us on Instagram for lovely pictures of Bristol, and tag us with #thebristolmag for the chance to have your images shared with our 2,000 followers.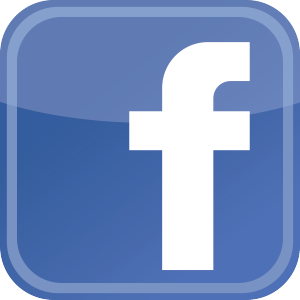 You can also find us on Facebook where you can keep up-to-date with the latest Bristol news when scrolling through your news feed.
[divider]Advertise with Us[/divider]
Advertising in The Bristol Magazine is one of the most engaging promotions that can be done in Bristol, with 20,000 issues printed each month. Add to that a listing or advertorial on this website, as well as regular tweets and Facebook posts, and you have complete access to all our readers and followers. Find out more here.