As more of us adopt habits to help protect our health – and the health of the planet – one forkful at a time, we take a closer look at one of Bristol's finest restaurants, which was awarded a Michelin Green Star in 2022. We caught up with co-owner and head chef Jan Ostle to learn more about the inner workings of Wilsons…
Awarded a Michelin Green Star for its exceptionally high ethical and environmental standards, Wilsons is currently at the forefront of the industry when it comes to its sustainable practices. Offering a dining experience that combines culinary excellence with outstanding eco-friendly commitments, the Chandos Road bistro is one to admire.
Opened in 2016 by head chef Jan Ostle and Mary Wilson, the husband-and-wife team have placed sustainability at the heart of everything they do, working with and supporting producers, growers and traders that use ethical and low impact methods. Making sure to consider the provenance of their ingredients, the use of seasonal produce, their environmental footprint, food waste systems, general waste disposal, recycling and much more, Wilsons is a role model in Bristol and beyond.
Jan has spent his career working in some of the country's most acclaimed kitchens including London's two-Michelin-starred restaurant The Clove Club and with Tom Kerridge, while Mary has a background in biodynamic agriculture and grew up in her family restaurant in London, which went by the same name. When asked about what inspired the decision to open a restaurant that has such a strong commitment to sustainable gastronomy, Jan explained that "it happened organically."
"Mary has loads of experience in farming and growing. I grew up with my parents growing all of the vegetables that we ate so it seemed normal. We wanted the restaurant to feel like a home, and home for me was food from the allotment."
The Michelin Green Star award was first revealed in 2020 and introduced into several of the 2021 editions of the Michelin Guide across the world. The annual award highlights those who are making a difference and Wilsons is doing exactly that. Growing its own menu every season means nature very much dictates what and how the team cook on a daily basis. "I love the challenge," Jan says. "Trying to write a whole menu based around what we grow is not easy, things are constantly changing, getting swapped around or running out. It keeps it exciting and produces things like celeriac ice cream."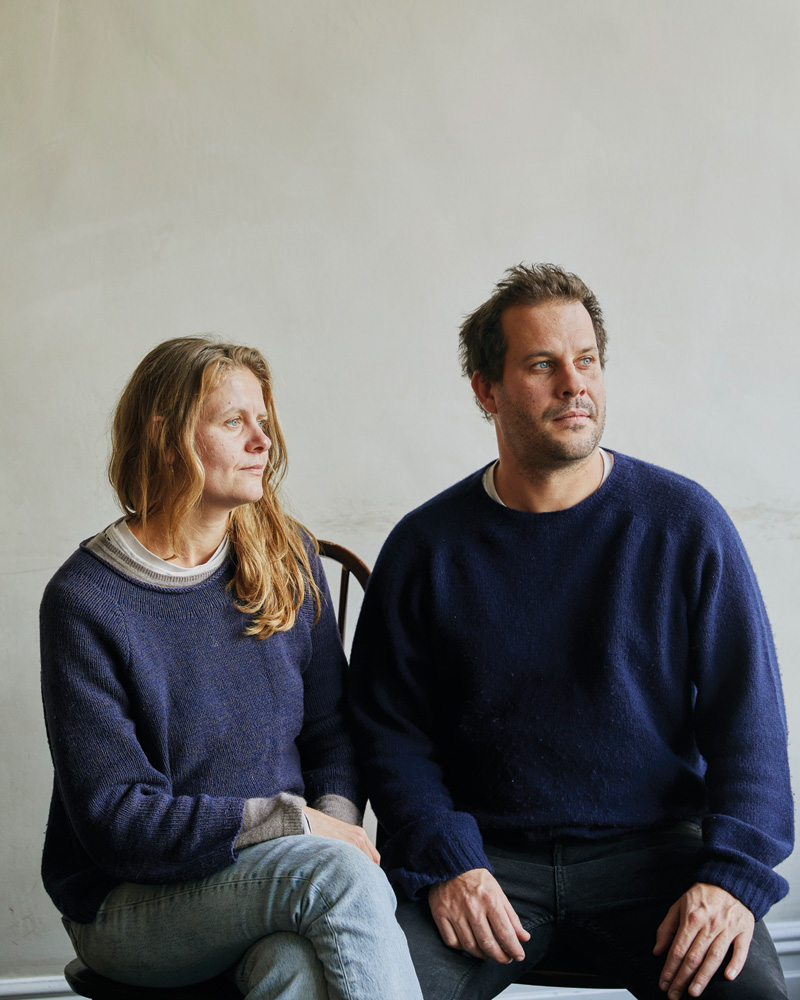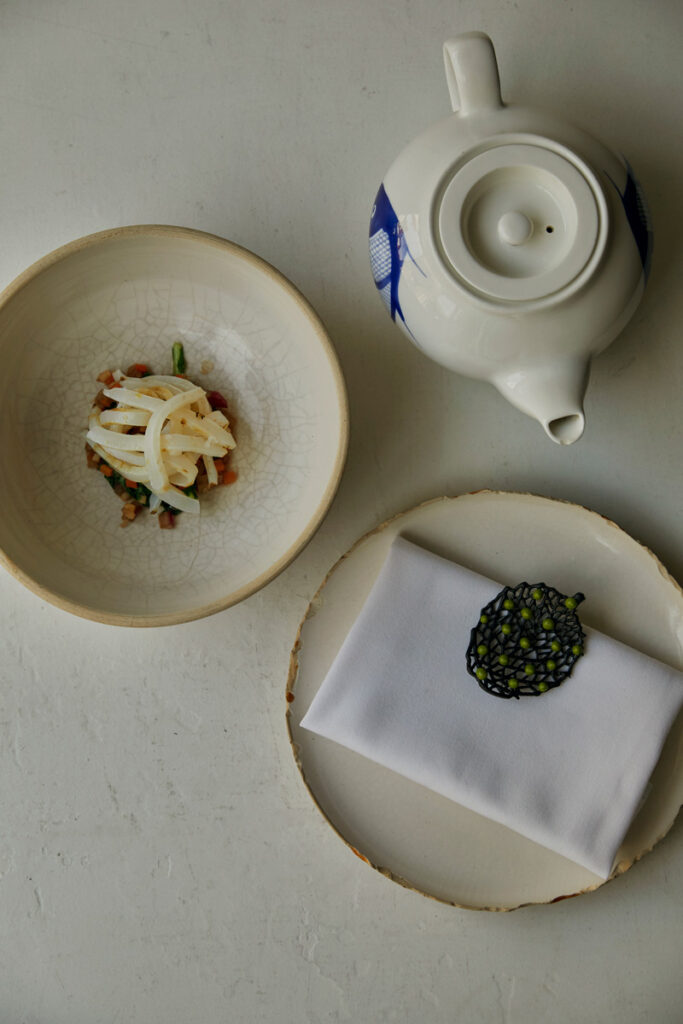 Above left: Jigged squid with rainbow chard | Above right: Bread and butter, chicory and chicken liver, with smoked cod's roe

The restaurant has its own market garden where the team grow much of the produce used in the restaurant, including vegetables, herbs, and edible and ornamental flowers, all of which are set in a two-acre field in Barrow Gurney, just 20 minutes away from the restaurant. The wine list is also short and frequently changing. Jan and Mary source wines from small scale producers using organic, biodynamic and low intervention techniques. When renowned food critic Jay Rayner arrived in Bristol, he described the restaurant's dishes as being "big and bold, but also thoughtful," adding: "It is a bunch of good things treated very well. It's all extremely beguiling; hating Wilsons would be like hating Una Stubbs or kittens."
The city's easily accessible leafy green surroundings must also allow restaurants, traders, producers and growers like Wilsons to uphold their green values with relative ease. But what other benefits does Bristol bring? "There would be no food scene in Bristol without the people of Bristol. That sounds pretty obvious but it's more nuance than it sounds. Bristol folk are generous with their support and encourage each other to take risks, do things differently and challenge the status quo. They support people who are different and are doing what they love to do. I don't think Wilson's could exist anywhere else."
Although proud of their sustainable practices, Jan also states: "It's important to realise that we are incredibly fortunate to be able to grow our own and that by no means is it the right path for everyone. But there are lots of small changes that you can make to your day-to-day. A big thing we've done is to build sustainability in to a key requirement for how we work. Most restaurants ask: is it delicious, is it profitable and is it possible? All we do is add as much importance to the sustainability as you would to whether something is delicious. You wouldn't serve something that's disgusting but profitable."
During the winter months, the restaurant's allotment must endure the weather at its harshest, where natural food sources are scarce. Despite a battle with the elements, however, the Wilsons menu never ceases to impress, for it is a work of imagination executed with great skill. "We've been storing vegetables, pickling and preserving them so we can get through the 'hungry gap' [which typically lasts from December to March]," Jan explains. "We also invested in another poly tunnel so we will have some super fresh stuff as well as the preserved."
As more people look for ways to stop negatively impacting our natural world and support and invest in those that are taking action to address some of society's most critical challenges, restaurants like Wilsons are paving the way for a greener tomorrow. "I'm super happy doing what I'm doing," concludes Jan. "I just want to keep on growing, figuratively and literally."