As Bristol's first new train station recently opened in almost a century, Andrew Swift takes a closer look at the city's lines and the wealth of new stations set to open in the coming years…
The opening of Portway Park & Ride station on the Severn Beach Line on 1 August was a landmark moment – for it is Bristol's first new station since Parson Street opened on 29 August 1927.

The city's rail services have seen a renaissance in recent years – with more frequent services, increased track capacity and new trains, but the opening of Portway marks the beginning of a new chapter, with a raft of new stations due to open over the next few years. They cannot come a moment too soon.

According to a recent report, Bristol is the most congested urban area in the UK after London. Comparing its public transport infrastructure with those of other major conurbations, where new stations, new lines and tram networks have opened over the last 30 years, suggests one reason why.

Given the efforts to kill it off over the years, it's surprising that Bristol has a suburban railway network at all. In 1966, a council report concluded that 'the demand for a railway commuter service is very low' due to 'the lack of a station within reasonable walking distance of the heart of the city'. Many suburban lines and stations had already closed, most of the others were living on borrowed time.

The report cited a survey from 1964 showing how passengers had drifted away from suburban services since a similar survey was conducted twelve years earlier. Every station – apart from Temple Meads and Stapleton Road – had seen a fall in passenger numbers, in many cases a dramatic one. Clifton Down, for example, had seen the average number people boarding trains on a weekday drop from 1,750 to 560; Avonmouth had seen an even greater decline, from 2,980 to 705. The report also noted, however, that the number of trains had been halved in both cases. The case of Bedminster was even more striking. In 1952, 107 trains a day had called with 605 passengers boarding them; twelve years later, only 34 trains called and only 70 passengers boarded.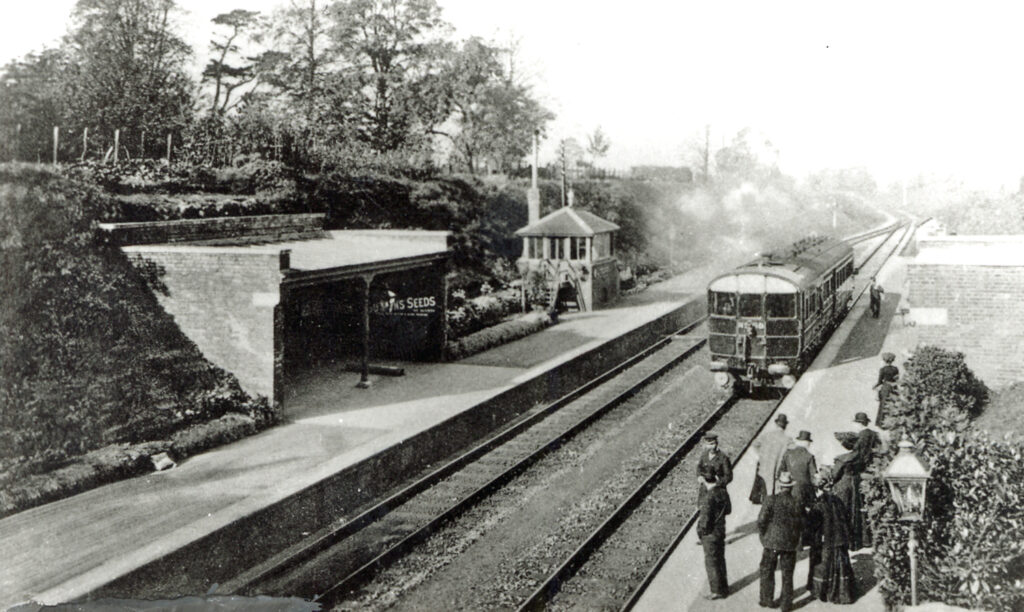 Outside the city, the Portishead line, which had enjoyed an hourly service, was now served by only six trains a day, with no departures from Portishead between 9.15am and 5.15pm. Such were the stratagems of the Beeching era, when, far from attempting to stem the decline and attract passengers back to Bristol's suburban lines, every effort was made to drive them away and speed up what was seen as their inevitable decline. In Bristol, as elsewhere, the focus was not on resuscitating an outdated mode of transport but on building more roads. Even after the closures had ended, the cutbacks continued. The Severn Beach Line was reduced to single track in 1970, while the line between Temple Meads and Filton, quadrupled in 1933 to cope with increased traffic, reverted to double track.

Today, how short-sighted it all seems. With over three times the number of vehicles on our roads, and a belated awareness of the environmental and ecological consequences of automotive dependency, we are now desperately trying to back pedal. The problem is that, having spent decades fashioning a society based around growing car use, many people now have no realistic option but to use their cars on a daily basis.

In many cases, turning the clock back isn't a realistic option either. One of the most mindless closures was that of the busy branch from Yatton to Clevedon, which went in October 1966. Since then the population of Clevedon has doubled, with many more people commuting to Bristol and Weston-super-Mare. Yet, with the M5 cutting across the trackbed of the former line and housing built upon it at both ends, it is hard to see how it could ever reopen.

There is, nevertheless, an imperative to provide better public transport, especially the sort that isn't going to get snarled up in traffic. Where feasible, there is no better way of doing this than by bringing back those once derided suburban rail services. Proof of this is shown by the success of the Severn Beach Line, which only escaped closure by the skin of its teeth in the 1960s, but, thanks to reinvestment – and the tireless efforts of campaigners – is now busier than ever.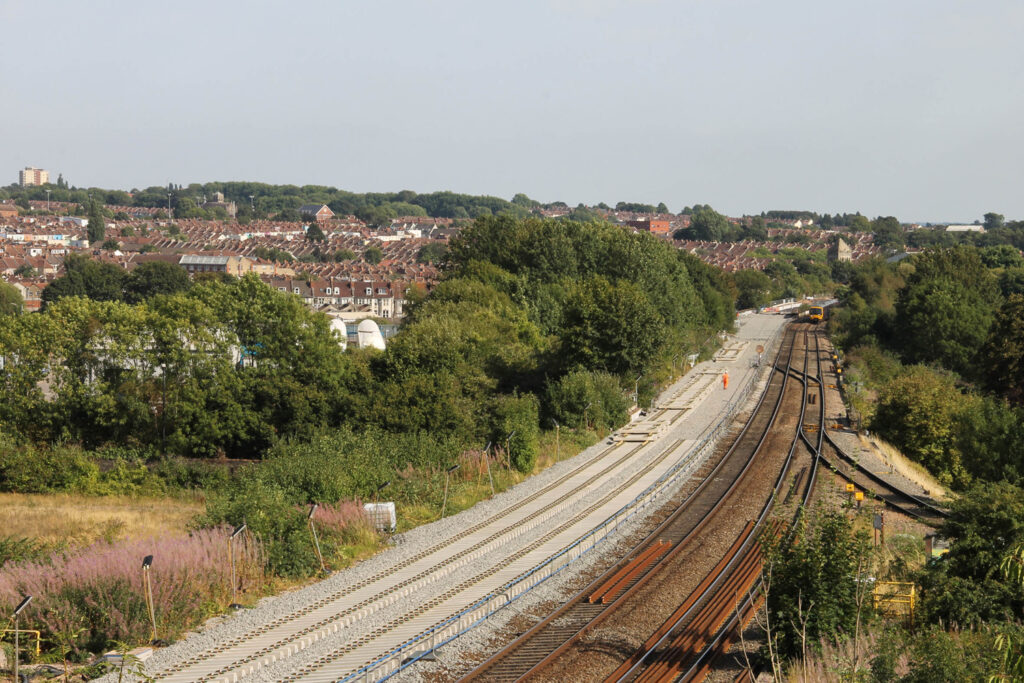 Already much has been achieved – not only on the Severn Beach Line but on other routes as well. A major project to reinstate quadruple track between Temple Meads and Filton has not only eased congestion and facilitated the introduction of extra services; it has also made possible the opening of new stations.

Work on the first station, at Ashley Down, is already under way. It will stand on the same site as the old Ashley Hill station, which, when it opened in 1864, stood in open countryside. Suburban streets eventually sprang up around it, but in the 1960s, despite its obvious usefulness, it was run down like the rest of the network. In 1952, 50 trains a day called, but by 1964, the year it closed, that number had been cut to 22. The new station is scheduled to open in 2024, with an hourly service, increasing to half-hourly at peak times.

Eventually, trains serving Ashley Down will continue along a line closed to passengers in 1964, but still used for freight. The Henbury Spur, as it is known, is due to reopen to passengers in 2026, with stations at North Filton – serving the new Bristol Arena and the Brabazon housing development on the former Filton Airfield – and Henbury.

Another line scheduled to open in 2026, after years of false starts and missed deadlines, is that to Portishead, which closed to passengers in 1964 but has since been used for freight traffic from Royal Portbury Dock. Stations are to open at Pill and Portishead, with the possibility of another at Ashton Gate following later. Although it may seem like tempting fate to say so, after the abandonment or deferral of so many schemes, it does appear as though Bristol's suburban railway network is finally shaking off the legacy of the Beeching era.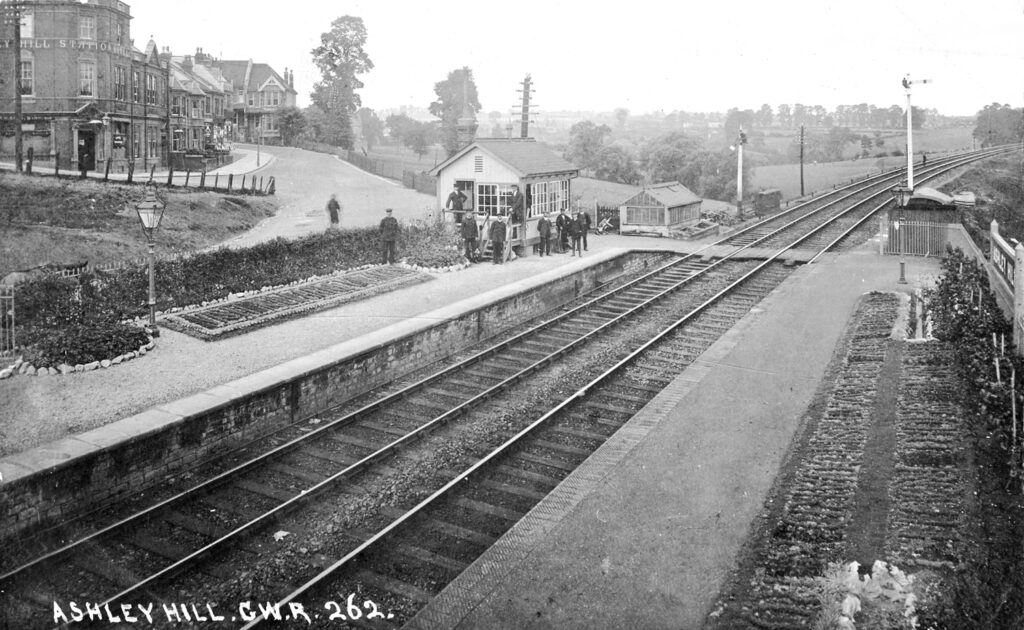 As for the future, there is no shortage of proposals. Apart from the branch from Yate to Tytherington near Thornbury, there are no more lines retained for freight along which passenger services could be reinstated. But there are plenty of sites along existing lines where campaigners want to see stations opened – at Horfield or Lockleaze, for example, between Ashley Down and Filton, and at Chittening, beyond Henbury. On the line to Weston-super-Mare, the reopening of stations at Long Ashton and Flax Bourton has been proposed. There is also strong backing for the reopening of St Anne's Park, on the line to Bath – the last station to close in Bristol, on 5 January 1970.

Astonishingly, Keynsham, which before the pandemic was used by over half a million passengers a year, was due to be closed at the same time as St Anne's Park, and was only saved after vigorous protests. There can be no clearer illustration of the wrongheadedness of the Beeching era. We can only be grateful that wiser counsels now seem to have prevailed, while ruing the damage that was done in those benighted years and the enormous cost of trying to undo it.