Words by Daisy Game
Nancy Medina's debut as Artistic Director at the Bristol Old Vic heralds a glittering new era for the city's oldest theatre.
Choir Boy, written by Academy Award-winning Tarell Alvin McCraney (Moonlight) follows a group of young, Black students at the Charles R. Drew Prep School. To find respite from grade worries, parental expectations and General Teenage Angst, the boys turn to their extracurriculars. Musical ones, more specifically.
We're swiftly introduced to the 'choir boy' in question: Pharus (Terique Jarrett) is a talented vocalist gunning to sing the school song at graduation. But he has plenty of demons to face before getting there. As a queer young man, Pharus is the constant, but uncomplaining, victim of homophobic slander from his peers; the show opens with our rising star being publicly taunted by his classmate, Bobby (Alastair Nwachukwu) – a cruel but confused student determined to remove Pharus from a place that he, in Bobby's opinion, "doesn't belong".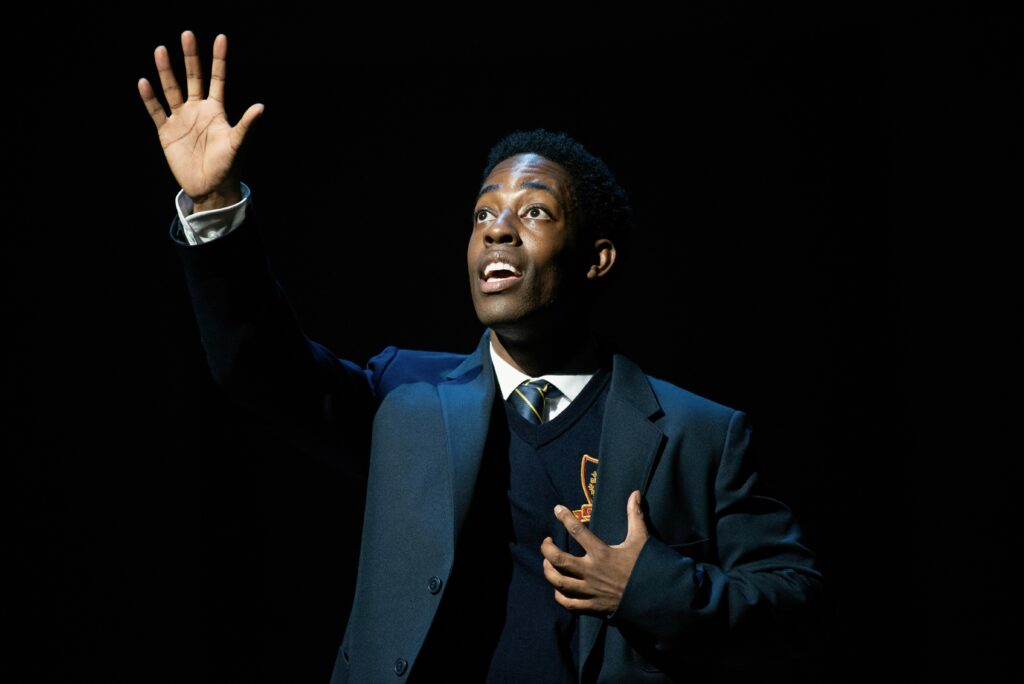 Choir Boy certainly earns its musical keep. The a capella gospel hymns and spiritual numbers are very special indeed, and it's a joy to be reminded of the spare-but-striking beauty of voices lifted in song. But perhaps more impressive is the way that the show's script facilitates ensemble work – the cast members gleefully riffing with one another – whilst simultaneously leaving space for individual character development. McCraney doesn't throw any of his characters to the dogs. These are young men, making mistake after mistake – but trying to find their way back to the kinder path.
Choir Boy is a coming-of-age story about love, hate, and the space in between. Mrs Medina, it seems, has made her entrance.
Choir Boy is playing at Bristol Old Vic until November 11. Tickets available at www.bristololdvic.org.uk
Photos by Camilla Greenwell