"No space is too small to make a difference or to provide another link in the green corridors opening up through the city," says Andrew Swift, who, this month, takes a closer look at the local campaigns fighting to create more wildflower meadows in and around Bristol…
Although David Attenborough's Wild Isles must rank as one of the most spectacular natural history series ever broadcast, our most abiding memories of it are likely to focus less on the majesty and wonder of our native wildlife than on the grave threats facing it. The doom-laden statistics may have been doled out gently, but they were devastating none the less. How are we meant to respond, for example, to the news that 97 per cent of Britain's hay meadows have been lost in the last 60 years, while 60 per cent of flying insects have vanished since the turn of the century?
To say that we are in trouble is putting it mildly, but, while such rates of decline may seem irreversible, there are plenty of people determined to turn them around. It is worth asking, though, why we should be concerned about insect armageddon. The uncomfortable truth is that insects are essential for life on earth – first, as a vital link in the food chain, and second, as pollinators, with many of the plants we rely upon for food dependent on them for their existence.
By safeguarding insects we are safeguarding ourselves – but over the last few years we've clearly made rather a hash of it. There are many reasons why so many insects have disappeared, but loss of habitat is among the main ones. Which is why getting rid of all those hay meadows wasn't such a bright idea after all, even though many of them were destroyed with the best of intentions.
It all started with the 'dig for victory' campaign in the Second World War. A lot of new land was converted to food production, and, as most of it was nutrient deficient, there was an urgent need to improve it by applying chemical fertiliser. So it was that a new orthodoxy was born – the desirability of enriching nutrient-poor soil wherever possible.
The problem is that the easiest way to destroy a hay meadow is to apply fertiliser to it. As the campaigning biologist and ecologist Dave Goulson explains: "Beautiful, diverse grassland that took centuries to develop can be reduced to a green sward of grass with barely a flower in sight within just a year or two, by the single act of adding chemical fertiliser. Ancient grasslands tend to have low soil fertility, so grasses grow slowly and there is lots of room for other plants."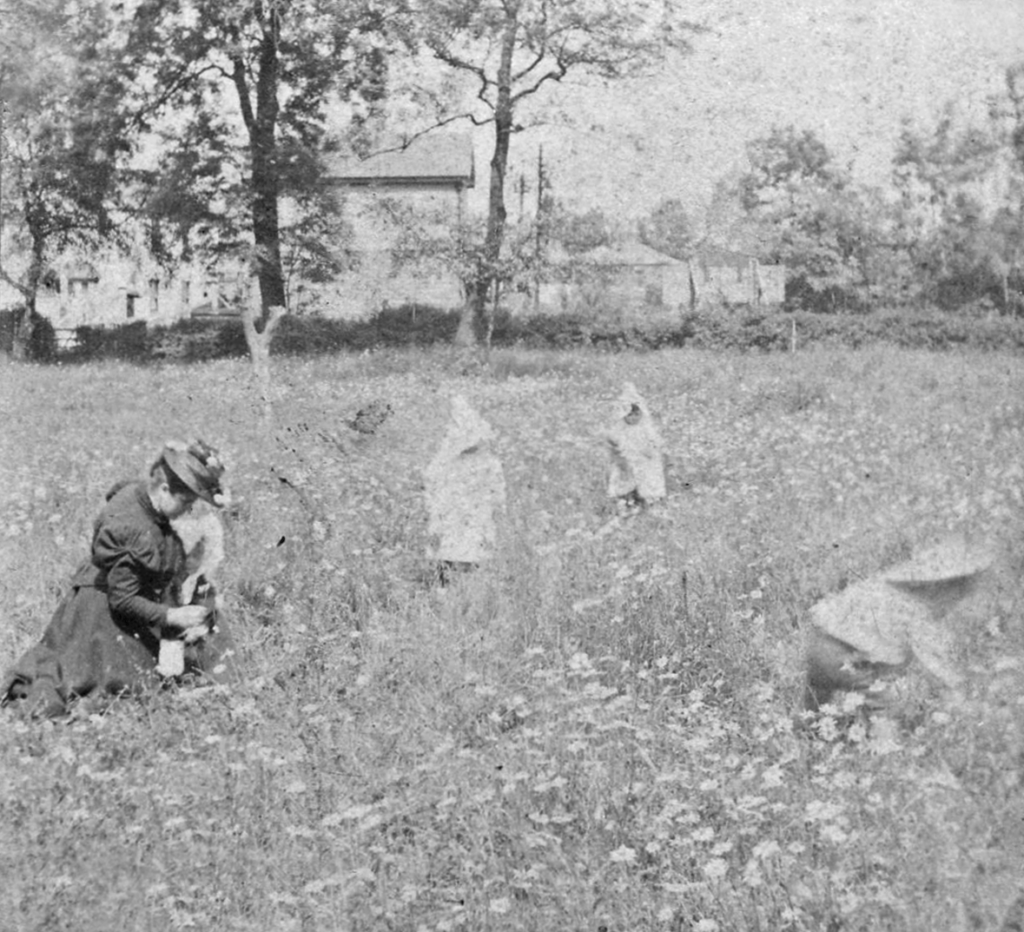 Hay meadows were once zealously managed, not for ecological reasons, but as an essential part of the rural economy. As their name indicates, they produced the hay which provided winter fodder for livestock. As spring turned to summer, grass and wildflowers grew unchecked, and the meadows buzzed with insects feeding on the rich array of nectar on offer. Only in late summer, after the flowers and grasses had set seed, did the mowers get to work. After the hay was gathered, the meadows were grazed until winter set in and the land lay dormant until the onset of spring saw the cycle start all over again.
Modern farming methods have seen such inefficient practices disappear, along with the flowers and insects that accompanied them. The meadows that glowed and buzzed with life are now nutrient-rich monocultural deserts, green as far as the eye can see. The need to restore them and correct the ecological balance we have so heedlessly knocked out of kilter has never been more pressing, and Bristol is in the vanguard of a wildflower meadow revival. The council now manages 23 hay meadows across the city, at sites such as Ashton Court, Blaise Castle and Stoke Park, all of which are designated Sites of Nature Conservation Interest. Much of the hay harvested is sold as animal feed and the council is looking to extend the scheme to other parks and open spaces.
Many of today's wildflower meadows, however, bear little relation to the hay meadows of old. In St Werburgh's, an unproductive tract of land bisected by railway lines, one of which had long lain disused, was saved by the community from redevelopment in 1997, and after being cared for by the Narroways Millennium Green Trust was finally declared a Local Nature Reserve in 2016. Its banks of wildflowers are a delight, showing how much can be achieved on the most marginal land.
Attempts to establish wildflower meadows can arouse strong feelings, however. In 2019, North Somerset Council announced a rewilding programme, including a commitment to let the grass grow on a quarter of its verges, parks and open spaces. It was met with strong opposition, with some residents taking matters into their own hands and cutting the grass themselves. Public engagement sessions and recruitment of volunteers to monitor the impact of the initiative saw the project achieve most of its objectives, however, with a burgeoning of biodiversity and a growing realisation of the benefits rather than the drawbacks of letting the grass grow.
On the Downs in Bristol, where two meadows have long been left unmown during the spring and summer, plans were announced earlier this year to establish a new wildflower meadow on land until recently used as a car park for the zoo. They also met with opposition from campaigners who argued that this would prevent the area being used for ball games, picnicking, walking and other recreational activities.
It isn't just loss of amenity that raises hackles when rewilding is proposed. Insects attracted to wildflower meadows have an image problem, which goes beyond a mere failure to look cute or cuddly. Creepy-crawly is one thing; stingy-bitey is a lot more serious. And, while wasps, horseflies and mosquitoes may be conspicuous, more furtive hazards – such as ticks – may lurk in the long grass. And, when the grass sets seed, any hay-fever sufferers in the vicinity are going to have a rough old time of it as well.
So, when it comes to establishing wildflower meadows, it's not just a question of restoring ecological balance; a balance also has to be struck accommodating all those who use the city's open spaces. While closely-clipped grass may not be great for biodiversity, it is great for kicking a ball around, having a picnic, walking and jogging, or for children to romp around on. The love of a neatly manicured lawn is also embedded deep in our national psyche, especially among those unlucky enough never to have seen a wildflower meadow in its full glory.
For all these reasons, consultation and communication – along with compromise – are needed if attempts to address the ecological crisis are not to become a battleground over access and amenity. In east Bristol, when the Friends of Eastville Park liaised with the council to reduce the frequency of grass-cutting in certain areas, they anticipated the complaints that would follow, and ensured that park users were made aware why they were doing this. They also encouraged feedback, which turned out to be overwhelmingly positive, and are now planning information panels which will outline what's been achieved and what's planned for the future. They – along with many similar groups – have also addressed the problem of grass growing rampant by sowing seeds of yellow rattle, a semi-parasitic native plant which taps into the roots of nearby grasses, sapping their strength and giving slower-growing plants the opportunity to become established.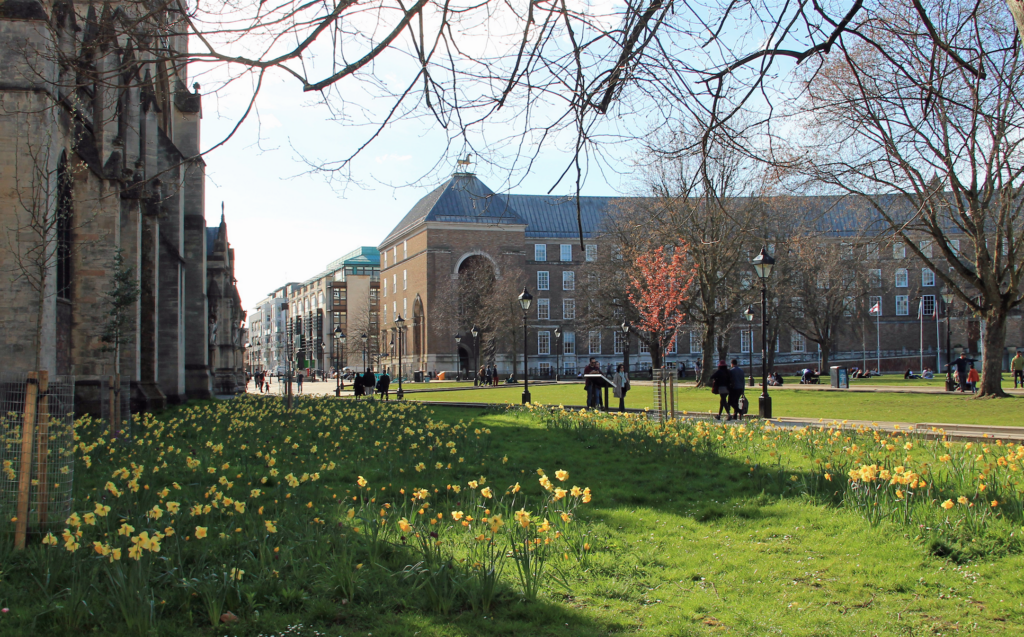 Up at Hambrook, meanwhile, the Winterbourne & Frome Valley Environmental Group, after consultations with residents, agreed a plan in 2020 to defer the mowing of Whiteshill Small Common until late summer. A wildflower meadow has also been created on nearby Siston Common as part of the Grow Wilder Project, while a Neighbourhood Trust in Lockleaze has set up the Really Wild Project to create wildflower meadows and encourage residents to establish their own.
Perhaps Bristol's most high profile wildflower meadow is that on College Green, established as part of the restoration of the site following the climate rally in February 2020. Not all projects have such a large or prominent canvas to work on. In 2021, West Bristol Climate Action Group established a wildflower meadow on a council-owned strip of land wedged between two roads opposite Goldney Hall. Down near Ashton Swing Bridge, meanwhile, alongside the Metrobus route, the Friends of the Avon New Cut have transformed a patch of wasteland into a natural haven for moths and butterflies, christening it – in deference to the railway that used to run through it – Butterfly Junction.
Places like this are inspirational precisely because they are so far removed from the traditional idea of wildflower meadows, demonstrating that no space is too small to make a difference or to provide another link in the green corridors opening up through the city.
These are just a few of the many initiatives being spearheaded by community groups and volunteers across Bristol and beyond. And, with the council committed to creating more wildflower meadows, perhaps it will not be too long before more of the green sward in the city's larger parks is taken in hand. Bristol is justly proud of its green credentials, and as the region sets ambitious targets to become to become the Pollinator Capital of the UK, the relentless tide that swept away almost all of our wildflower meadows seems finally to be on the turn. n